Thanks to the Poster Posse I was invited to create this poster artwork for the upcomming Steven Spielberg film Ready Player One based on the best selling novel by Ernest Cline.

"When the creator of an MMO called the Oasis dies, he releases a video in which he challenges all Oasis users to find his Easter Egg, which will give the finder his fortune. Wade Watts finds the first clue and starts a race for the Egg."
This Ready Player One print was created exclusively for FanShop for the Fandango.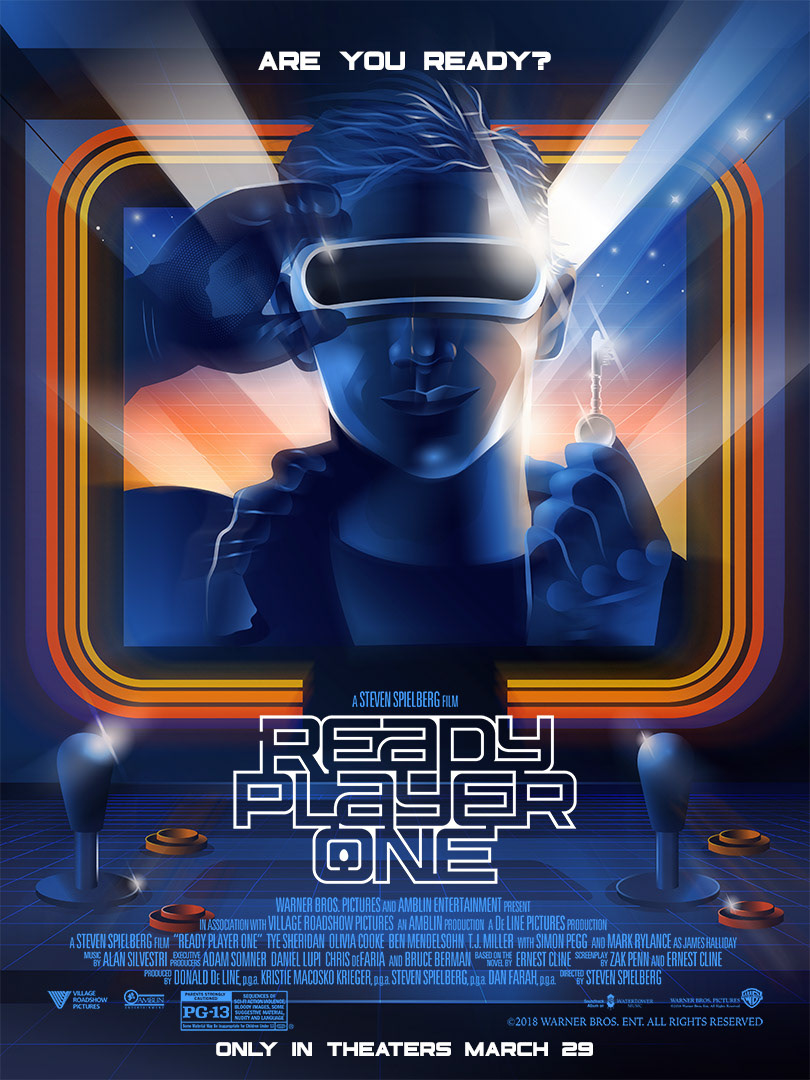 Get a FREE* Ready Player One movie poster (*$6.95 S&H Not Included) when you purchase 'Ready Player One' movie tickets on
Fandango.com
or the Fandango App with your Fandango VIP account.